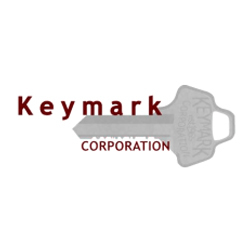 Keymark Corporation
Experienced Forklift Drivers
Fonda, NY
Paid personal time, Paid holidays, Paid vacation, 401K / Retirement plan, Vision Insurance, Dental Insurance, Life Insurance, Health Insurance
Free worksite transportation is offered to local (Fonda, NY commute) candidates only.
Keymark is Now Hiring and Interviewing for Experienced Forklift Drivers to work in Fonda, NY.
***ONLY EXPERIENCED FORKLIFT DRIVERS WILL BE CONSIDERED***
Full-time scheduling and overtime available.
Offering immediate start dates, Get Hired Now!
Night Shift Differential is $1.50 additional per hour for night shift premium pay.
Scope of Work:
This job description incorporates many job functions within the Casthouse, such as Forklift operation, Industrial saw operation, lifting up to 50 lbs. overhead, housekeeping of many areas within the department, and operating other industrial machinery.
Pay & Benefits:
Compensation starts at $19/hour with increases depending on your level of experience. We also offer an additional $1.50/hour for the night shift differential. After the introductory employment period, the complete Benefits Package with company contribution to offset your cost is provided to full-time employees.
We invest in our employees with training and provide opportunities for job and career growth!
Many in Management at Keymark Manufacturing Plant have been promoted from within. Most advancements are from the General Warehouse and Manufacturing employee base.
İSe Habla Español!
General Labor positions - up to $14/hour to start. No Experience Required – We will train you! As a Manufacturing Production Line Worker, your responsibilities include keeping the production area clean, preparing machinery and equipment for use, working the production line as instructed, and strictly following health and safety guidelines.
To be successful as a Manufacturing Production Worker, you should work on the production line with consistent speed and accuracy. An outstanding Production Worker should maintain production standards and work towards improving productivity without compromising quality.
Responsibilities:
 Follows health and safety standards.
Maintains a clean workstation and production floor.
Assembles products and parts.
Follows production guidelines and specifications.
Operates and maintains machinery and production line equipment.
Monitors the assembly line and removing faulty products.
Works on the production line and meeting production targets.
Reports any issues to the supervisor.
Performs other tasks as assigned.
Keymark offers:
Drug and Smoke-Free Work Environment
Equal Opportunity Employer
401/K Savings Plan + company % match
Health, Dental, and Vision Insurance
Free Life Insurance
Supplemental Coverages
Paid Vacations 1-3 weeks
6 Paid Holidays
1 Floating Holiday
Opportunity For Advancement into Management Roles
Click Apply to send us your contact information; the following page will have an address to come in and fill out an application if you prefer, and a Phone Number for applicant support.
Keymark is an Equal Opportunity Employer. All employment is decided based on qualifications, merit, and business need.
Keymark is a premier full-service aluminum extrusion company featuring in-house finishing capabilities, including anodizing, casting, extruding, extrusion die construction, painting, thermal barrier, thermal strut, and custom packaging. We manufacture custom and stock extrusions/profiles for the Automotive, Building & Construction (Curtain Wall, Commercial Windows, & Storefront), Consumer Durables, Distribution, Electrical, Machinery & Equipment, and Transportation markets. Our company has locations in Fonda, NY and Lakeland, FL, and has been in business since 1964.
m5q6iagyb3st
132416806