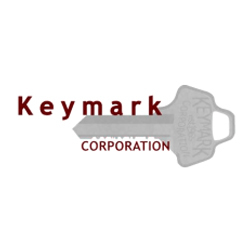 Keymark Corporation
Machine Operators - Night Shift
Fonda, NY
Paid personal time, Paid holidays, Paid vacation, 401K / Retirement plan, Vision Insurance, Dental Insurance, Life Insurance, Health Insurance
$42,000.00 – $83,000.00 Annually
Free worksite transportation is offered to local (Fonda, NY commute) candidates only.
Keymark is Now interviewing and hiring people interested in being an Machine Operator for the Night Shift to work in Fonda, NY. All required training will be done on-site, we will train you.
Hiring for Night Shift with Full-time scheduling (12 hour shifts) and ample overtime available.
Offering immediate start dates, Get Hired Now!
Night Shift Differential Pay is $1.50 additional per hour for night shift premium pay.
Scope of Work:
This job description incorporates many job functions within the Cast House, such as Toyota Forklift operation, industrial saw operation, lifting up to 50 lbs. overhead, and operating other industrial machinery such as aluminum melting furnace, homogenizing furnace, casting machine, 3 Ton Overhead Crane, industrial saws, JCB 260 skid steers, housekeeping of many areas within the department.
Pay & Benefits: Compensation ranges from $42,000 - $83,000, possible per year, increasing depending on your experience level. We also offer an additional $1.50/hour for the night shift differential. After the introductory employment period, the complete Benefits Package with company contribution to offset your cost is provided to full-time employees.
We invest in our employees with training and provide opportunities for job and career growth!
Keymark offers:
Drug and Smoke-Free Work Environment
Equal Opportunity Employer
401/K Savings Plan + up to 4% company match
Health, Dental, and Vision Insurance
Free Life Insurance
Supplemental Coverages
Paid Vacations 1-4 weeks
6 Paid Holidays
5 Sick Days
1 Floating Holiday      
Click Apply to send us your contact information; the following page will have an address to come in and fill out an application if you prefer, and a Phone Number for applicant support.
Keymark is an Equal Opportunity Employer. All employment is decided based on qualifications, merit, and business need.
Keymark is a premier full-service aluminum extrusion company featuring in-house finishing capabilities, including anodizing, casting, extruding, extrusion die construction, painting, thermal barrier, thermal strut, and custom packaging. We manufacture custom and stock extrusions/profiles for the Automotive, Building & Construction (Curtain Wall, Commercial Windows, & Storefront), Consumer Durables, Distribution, Electrical, Machinery & Equipment, and Transportation markets. Our company has locations in Fonda, NY and Lakeland, FL, and has been in business since 1964.
6eqi1dypikao
314929227