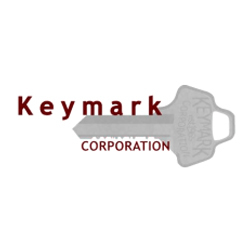 Keymark Corporation
Shipping and Receiving Warehouse Assistant
Fonda, NY
Paid personal time, Paid holidays, Paid vacation, 401K / Retirement plan, Vision Insurance, Dental Insurance, Life Insurance, Health Insurance
Keymark is Now interviewing and hiring people interested in being a Shipping & Receiving Assistant for our Fonda manufacturing plant.
Hourly compensation $15 - $16 / hour. Pay is determined based on your experience and will increase depending on your level of expertise.
Full-time scheduling with immediate start dates, Get Hired Now!
After your introductory employment period, the complete Benefits Package with company contribution to offset your cost is provided to full-time employees.
We invest in our employees with training and provide an opportunity for job and career growth!
Keymark offers:
Drug and Smoke-Free Work Environment
Equal Opportunity Employer
401K Savings Plan + up to 4% company match
Health, Dental, and Vision Insurance
Free Life Insurance
Supplemental Coverages
Paid Vacations
6 Paid Holidays
Sick Time
1 Floating Holiday
Opportunity for Advancement into Management Roles
Scope of Work:
The Shipping and Receiving Assistant is responsible for maintaining inventory counts and quality control procedures for incoming and outgoing product shipments. You will be working between the air-conditioned business office, the warehouse and docks, and go on and off-site throughout the day. You will have different tasks on a daily basis where the work is not repetitive.
As a Shipping and Receiving Assistant for the Manufacturing Warehouse, your responsibilities include:
Unloading Delivery Trucks (Use of a forklift and / or pallet jack - training provided)
Reconciling Incoming Shipments Against Product Invoices
Organizing and Storing Shipments Until They Receive Outgoing Order Request
Notifying Management Personnel When They Don't Have Enough of a Particular Product to Fulfill Orders
To do this job successfully you should have the following knowledge, skills and abilities:
Valid driver's license
Attention to detail
Able to take direction
Computer experience (a plus)
Forklift / Fork Truck experience (a plus, but training will be provided)
Click Apply to send us your contact information; the following page will have an address to come in and fill out an application if you prefer, and a Phone Number for applicant support.
Keymark is an Equal Opportunity Employer. All employment is decided based on qualifications, merit, and business need.
Keymark is a premier full-service aluminum extrusion company featuring in-house finishing capabilities, including anodizing, casting, extruding, extrusion die construction, painting, thermal barrier, thermal strut, and custom packaging. We manufacture custom and stock extrusions/profiles for the Automotive, Building & Construction (Curtain Wall, Commercial Windows, & Storefront), Consumer Durables, Distribution, Electrical, Machinery & Equipment, and Transportation markets. Our company has locations in Fonda, NY and Lakeland, FL, and has been in business since 1964.
fjnquqmhagtf
299336225