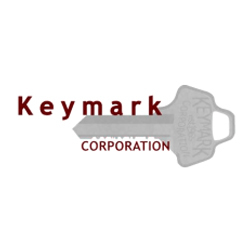 General Manufacturing - Extrusion Production
Sorry, this job has expired.
Fonda, NY
Health Insurance, Life Insurance, Dental Insurance, Vision Insurance, 401K / Retirement plan, Paid vacation, Paid holidays, Paid personal time
Local candidates only.
Keymark Corporation has expanded production capacity and is actively hiring 100+ Employees in General Manufacturing jobs for Extrusion Production in Fonda, NY. Immediate start dates are available!
We are calling for all hard-working Manufacturing Production Workers to Apply Now! If you are diligent, receptive to training, and not afraid of hard work but are New to Manufacturing we encourage you to apply also. We offer paid training on the job and opportunity for advancement.
Compensation starts at $14 / hour with variation depending on your level of experience. Full Benefits Package with company contribution to offset your cost is offered to full time employees after the employment introductory period. Various shifts are available with full time scheduling.
Keymark offers:
Drug and Smoke Free Work Environment
Equal Opportunity Employer
401/K Savings Plan + company % match
Health, Dental, and Vision Insurance
Free Life Insurance
Supplemental Coverages
Paid Vacations 1-3 weeks
6 Paid Holidays
1 Floating Holiday
Opportunity For Advancement
Your responsibilities as a Manufacturing Extrusion Production Line Worker includes keeping the production area clean, preparing machinery and equipment for use, working the production line as instructed, and strictly following health and safety guidelines.
To be successful as a Production Worker, you should work on the production line with consistent speed and accuracy. An outstanding Production Worker should maintain production standards and work towards improving productivity without compromising quality.
Responsibilities:
  Follows health and safety standards.
Maintains a clean workstation and production floor.
Assembles products and parts.
Follows production guidelines and specifications.
Operates and maintains machinery and production line equipment.
Monitors the assembly line and removing faulty products.
Works on the production line and meeting production targets.
Reports any issues to the supervisor.
Performs other tasks as assigned.
We are looking forward to interviewing with you! Fill out the context boxes with your name, email, and phone and click APPLY - no resume required.
Then please continue to the long form application the site will direct you to and provide us with some additional details.
Keymark is a premier full service aluminum extrusion company featuring in-house finishing capabilities including: anodizing, casting, extruding, extrusion die construction, painting, thermal barrier, thermal strut, and custom packaging. We manufacture custom and stock extrusions/profiles for the Automotive, Building & Construction (Curtain Wall, Commercial Windows, & Storefront), Consumer Durables, Distribution, Electrical, Machinery & Equipment, and Transportation markets. Our company has locations in Fonda, NY and Lakeland, FL, and has been in business since 1964.
25616607